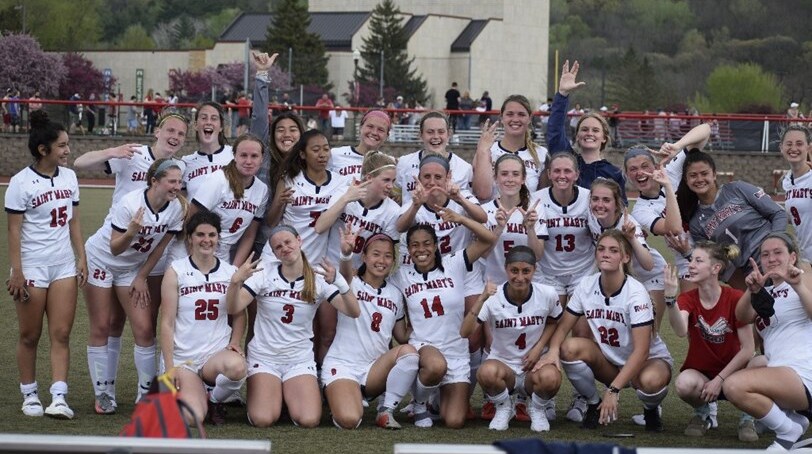 Women's Summer Soccer Camp
Sunday, August 14
9 a.m. – 4 p.m.
High School Girls Grades 9 – 12 (Fall 2022)
Cost: $60. Lunch and jerseys are provided.
This camp will provide an opportunity for prospective student-athletes to be seen and coached by the coaching staff from Saint Mary's.  We will show you what it's like to be a collegiate soccer player. Camp will provide you an opportunity to be seen, interact with, and compete in front of the coaching staff and student-athletes from Saint Mary's University.
We chose this day because it is four days before we move in for pre-season.  A large majority of both our current and incoming players will be there which would give you a great chance to interact with our team!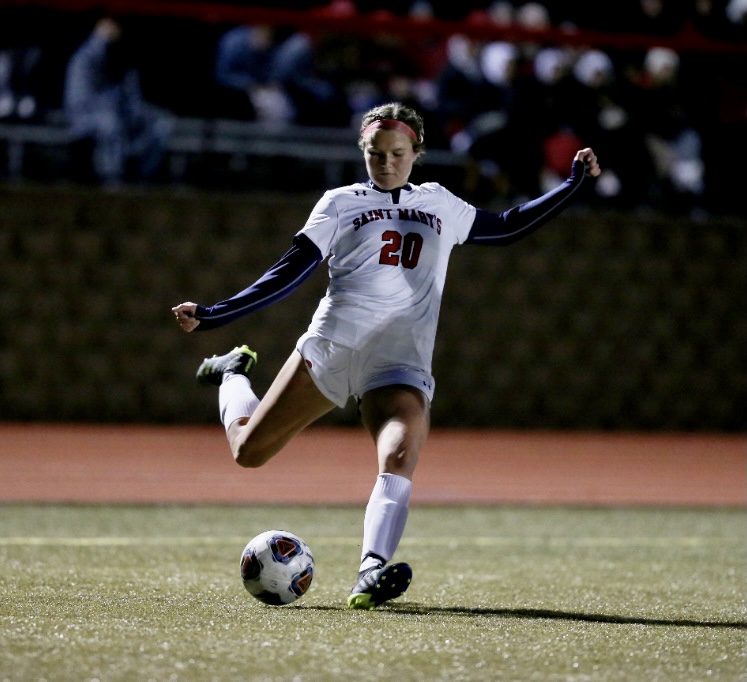 Camp Schedule:
9:00-10:00 a.m. Check In at Saint Mary's University
10:00-11:30 a.m. Session I
11:30-12:30 p.m. Lunch
12:30-1:30 p.m. Session II (small sided competition)
1:30-2:00 p.m. Break (please bring a light snack)
2:00-4:00 p.m. Session III (11v11)
4:00 p.m. Camp Closure
Athletic Training: we will provide an athletic trainer at all sessions – if you need to be taped, please bring your own tape/prewrap.
Question & Answer: we will hold a 1-hour zoom call on Thursday, August 11th at 8pm CST for all campers and their families.
Recruiting: Head Coach Nick Rizzo, Assistant Coach Lisa Collogan, and current SMU soccer players will be at the camp. Coming to this camp will allow you to train and interact with current members of the SMU soccer program.  We use this camp to identify/recruit top players for the 2023-2025 classes.
Click HERE to learn more about Saint Mary's women's soccer.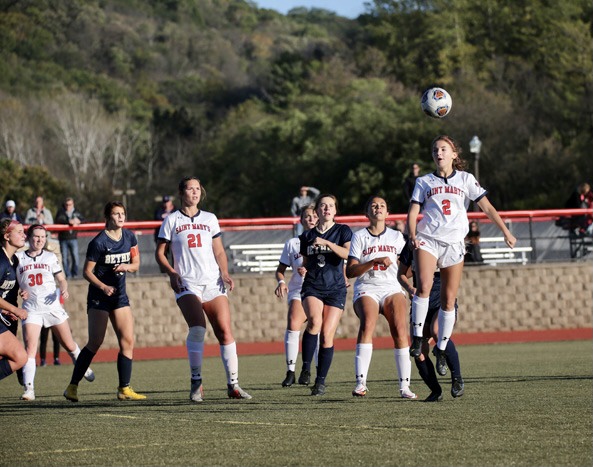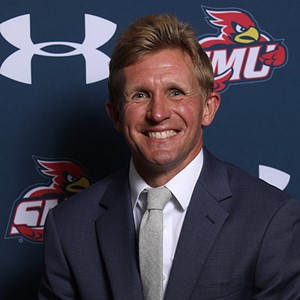 Nick Rizzo
Head Women's Soccer Coach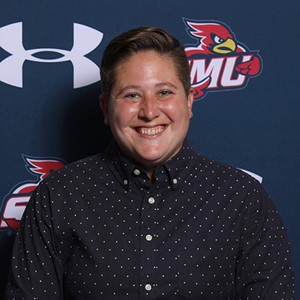 Lisa Collogan
Assistant Women's Soccer Coach